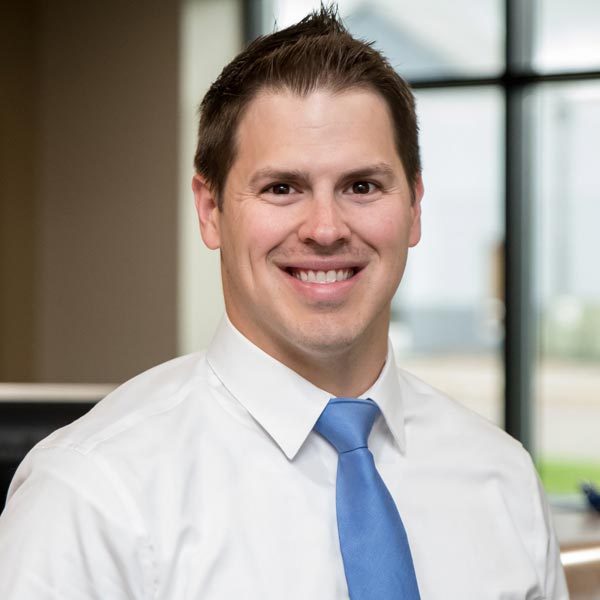 Chiropractor
Nicholas Okins D.C.
Dr. Nick graduated from Northwestern Health Sciences University in 2011 with his Doctor of Chiropractic degree as well as his Bachelor's degree in Human Biology. While attending Northwestern, he was active in the Sports Chiropractic Club, Motion Palpation Club, and Student Ambassadors. He is currently an active member of the Minnesota Chiropractic Association.
Prior to taking over as owner of Advanced Chiropractic, Dr. Nick worked as an associate chiropractor in Bloomington, MN. For the past nine years he has primarily focused on promoting family wellness through chiropractic treatments and nutritional support, as well as helping athletes rehab and recover from injuries. He continues to strive to help as many people as possible to improve their lives by creating a healthier lifestyle. Dr. Nick has been named a Minnesota Monthly Best Chiropractor for the past six years.
Dr. Nick currently lives in Rosemount with his wife, Stacey, daughter, Makenna and son, Mason. In his free time he loves to spend time with his family and friends, participating in sports, and enjoying outdoor activities.
Chiropractic Assistant
Anna
Anna is currently a senior studying Kinesiology and Business Management at the University of Minnesota, Twin Cities. She loves learning about the chiropractic treatments and hopes to attend chiropractic school in the future. Anna is usually spending time with friends and family on weekends. She also enjoys exercising, reading, and traveling in her free time. Anna's favorite place that she has traveled so far is Lake Tahoe!
Chiropractic Assistant
Shyla
Shyla graduated with a bachelors degree in Advertising from University of Memphis. Her favorite part of working at the clinic is interacting with patients and seeing the difference chiropractic care makes. When she isn't working she is hanging out with her husband Alan and their two cats, Lilith and Lorelai. She enjoys reading, watching reality tv and going on nature walks.
OFFICE HOURS
---
Monday
8:00am - 5:30pm
---
Tuesday
Closed
---
Wednesday
8:00am - 5:30pm
---
Thursday
10:00am - 6:00pm
---
Friday
8:00am - 5:30pm
---
Saturday
Closed